A Bit About Us

Founded by Dallas Roemeling, Able Sage sees things differently than our competitors. From the simplest banner to storefront window graphics, custom built exterior signage, promotional products, and traveling event graphics, Able Sage is dedicated to delivering. Many of our clients have been with us for more than a decade, a testament to our reliance on building, fostering and maintaining strong professional relationships and strategic partnerships.
Able Sage often consults with startups, helping them strategize how best to stretch their branding and promotional dollars. On the flipside, we also provide direct services for Fortune 500 companies located throughout the Northwest, the U.S. and the world, ensuring their brand's consistent look, feel and message. Able Sage is ready to handle everything, including traditional printing, large format digital, screenprinting, dyesub printing, offset printing and more on any number of materials, from paper to metal, wood, acrylics, plastics, foams and vinyl. 
We're ready. We're able. Able Sage.
SMALL BUT MIGHTY, WE'RE THE ABLE SAGE TEAM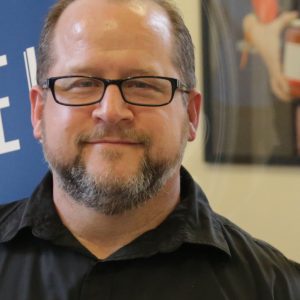 DALLAS ROEMELING
Wise Sage/Owner
Dallas is the big boss, business builder, strategic thinker, creativity guru. Whether he's buzzing across town for an installation or brainstorming over lunch with a client, you can bet he's multi-tasking and just plain getting shit done!
Fun facts about Dallas: he's from South Dakota; served in the military 8 years total between active duty and reserves; and attended the University of South Dakota. For fun, Dallas enjoys cooking gourmet meals and playing pool. He and his wife Sarah have an adult son named Oliver.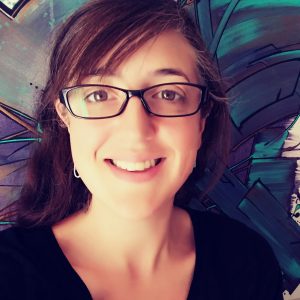 AMBER SAMUEL
Listener/Jane of All Trades
Amber is our go to, get 'er done, spin all these plates, team player. Whether she's managing invoices, paying bills, or tackling customer service, you can bet she's sipping her coffee and checking off her to do list like a badass!
Fun facts about Amber: she's a native Oregonian; photographer both professionally and passionately; a self-described geek with a love of language; and a sucker for a good story. She enjoys the outdoors and traveling. Her other full-time job is wrangling two kids.
PRODUCTION & INSTALLATION TEAM
Hardworking, Battling the Elements
Our production and installation team is a little camera shy, but they are some of the hardest working people we know and we wouldn't be able to serve our clients so well if it wasn't for them braving the elements everyday!
SEE SOME EXAMPLES OF OUR LATEST WORK

H & H Coffee

Able Sage

2019-03-25T19:07:59+00:00

Nossa Familia Coffee

Able Sage

2020-06-30T23:52:01+00:00

Scoop Ice Cream

Able Sage

2020-06-30T23:28:50+00:00 DO YOU HAVE A BIG IDEA WE CAN HELP WITH?
Get Sage Advice!
VIA THE SAGE JOURNAL, IN YOUR INBOX MONTHLY