Let's Face It!

Sage Journal • July 7, 2020
LET'S FACE IT if you are covering your face to better protect those around you and yourself, whether it's mandated in public spaces, or because you choose to do so, we should do it with your end goal in mind.
The end goal might be a basic mask* covering at a low price, but branded with your Vivid Full Color Logo, Washable, and able comfortably cover the nose and mouth with a secure fit that stretches over the ears or ties behind the head. Check out an option for a 100% Microfiber that stretches to fit and is super comfortable.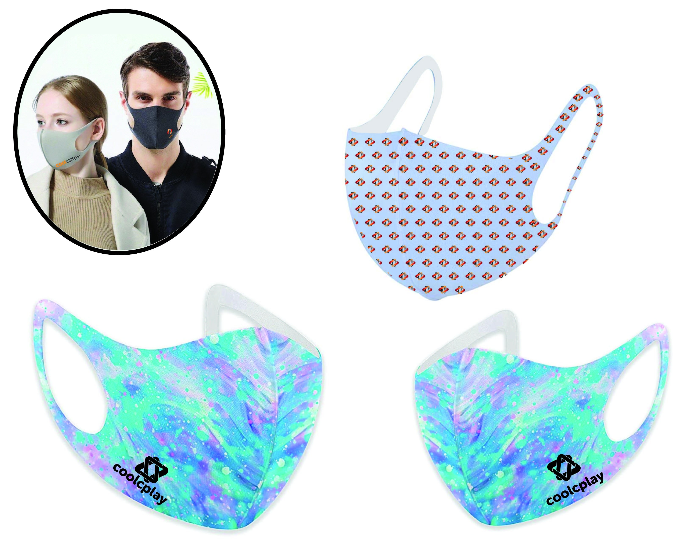 Another option is a Cotton Reusable Mask* that has a screen-printed 1 color imprint on a mask consisting of a 100% Cotton, 4 Layer, 125 GSM mask with 95% cotton/5%spandex binding and ear loops, available in a variety of colors.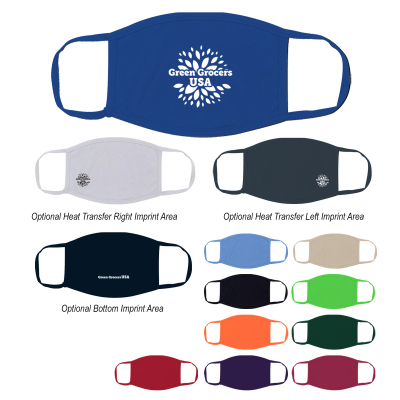 Or choose our premium, double layer, Microfiber Face Mask* with adjustable nose bridge that is constructed from breathable, cooling, 100% polyester fabric, available with a Full Color Imprint, elastic ties with stoppers, an adjustable metal nose bridge for a custom, secure fit, and a pocket to add a filter for maximum protection.
* Please note: This product is not a CDC approved medical face mask. It is not as effective as a surgical or N95 mask.
We also offer a variety of accompanying items and options to fit your unique situation!
Plastic Face Shield with Anti-Fogging Protective Coating
This shield provides a barrier directly in front of one's face. It can be used in combination with respirators, masks, goggles, and other protective equipment. It features a light weight design, is ventilated to reduce fogging, made of food-grade plastic and is adjustable for most adults.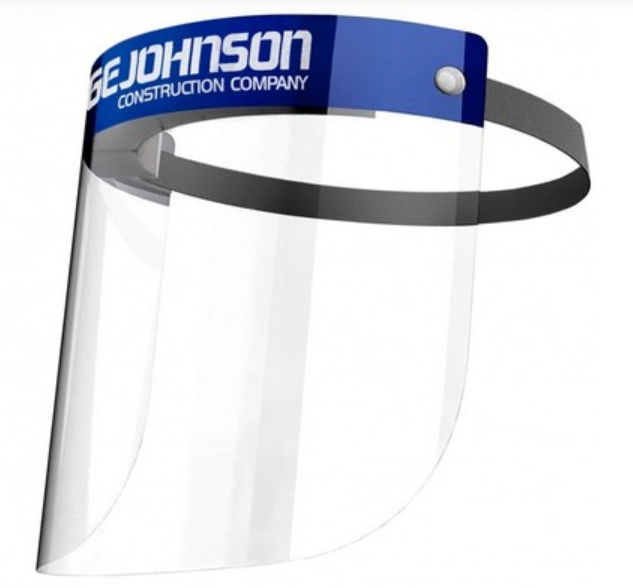 Mask Extender Ear Protection
Soft silicone material allows elastic bands of a face mask to be comfortably hooked behind one's head to protect one's ears. Soft, flexible TPR material with notches allows a fully adjustable fit that keep the mask securely fitted around the face.
Sublimation Custom Neck Warmer
This soft polar fleece neck warmer/head scarf is an ideal multi-season option that comes with adjustable drawstring and toggle on/off provides a multi-purpose design. Excellent to keep warm in cold weather as a mask, bandana, half balaclava or neck gaiter. It is perfect for outdoor activities or warehouse work. 11 1/2″ L x 9 1/2″ W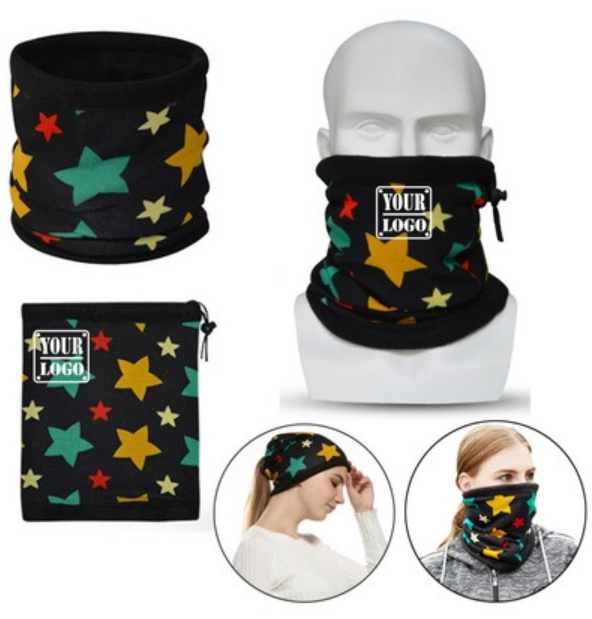 No matter what industry you're in, we can help you protect your work-force and clients combined. We can provide you with floor graphics; window, interior, or exterior signage; partitions for work spaces; hand and surface sanitizers to keep your brand front and center while promoting personal and collective safety.